coaching services
purposeful business coaching
Clear Your Blocks Around Success
At La.Rue Creative Studio, our coaching offering is what makes us far more than a boutique branding studio, and what sets us apart from launching a business. We adopted the acumen of the La.Rue Coaching Venn Diagram: Structure, Mindset, and Vision, to launch you (and your business) into the new era of Entrepreneurship. We know that there are certain fears and blocks that come with launching a new business or brand. That's why we use the three-dimensional diagram for success that will unblock your fears and unlock your success.
By prescribing to the mindset of fear around launching a business, you're likely going into this venture with fears of failure already on your mind. It's easy to get wrapped up in the overwhelming process of creating and establishing a business. The laundry list of tasks you have to complete before launch is all-consuming and seemingly never-ending.
That's why our coaching suite offers not only business mindset coaching but also coaches you through creating a strong and stable structure through the developmental phases of your vision.
the coaching experience
Not only will we clear your blocks around success, failure, and all the in-between, we will coach you through the logistics of creating a successful entrepreneurship venture.
Our Coaching Services
Our goal with business coaching is to make every step of the process, both before and after launch, seamless. This means helping you navigate the complexities of creating and developing a business, or clearing your blocks around success, this is what our coaching services are designed for.
Business coaching is very different from the lifestyle coaching we offer at La.Rue. Our lifestyle coaching suite is designed to help you work through a wide range of blocks. This is can range from healing trauma, to creating a more intentional structure, to clearing blocks around self-worth.
Here at the Creative Studio, our business coaching is for a specialized group of individuals with the tenacity to start a business and the knowledge that investing in a coach is the best thing a business owner can do.
Brand creation & Development

Do you know how many times people have come up to me and asked about La.Rue and said, "How did you even begin?" I say, "With a coach!" Don't get me wrong, almost all that I've created has been self-taught, but none of that would be possible without the business and mindset coaches I've hired. Creating a personal brand or business is so much more than having a great idea.

The logistics of a successful brand run deep. Creating an LLC, opening a business account, creating a website, branding materials; knowing who you're appealing to, what your brand voice is, and why what you're offering is unique. This business development coaching can help walk you through those steps and clarify your voice while creating a brand/ business that can run successfully.
Business Mindset

Business Mindset Coaching is personalized based on your needs. You know what scares you around launching/ running a successful venture. Bring your fears to the table, and I'll help bring the solutions. Just to name a few common thread fears…

Fears around Success/Failure
Fear of Being Seen
Fears Around Selling/Coming off "Sales-ey"
Fear of Growing too quickly/not fast enough
Fears around the financials/job security of a personal brand
Money Mindset for business

The Money Mindset Coaching is its own selection. Most often, when we have fears or blocks around money, they run incredibly deep. This means if you have a fear around making money independently, you likely have a fear of valuing your worth. The Money Mindset Coaching is a unique offering that focuses solely on making and earning money successfully in your entrepreneurship or personal brand venture.
Post-launch business coaching

Whether you've just launched your business, you're a few months in, or a few years in, sometimes we need a guiding, third-party voice that can walk us through some of our fears and get out of our own way of success. Throughout my time creating, launching, and running the La.Rue brand, I've had coaches guiding me along the path of least resistance.

Am I trying to make things too perfect? Am I working hard enough? What am I missing? What aren't people buying? What am I doing wrong? Throughout my journey, I've asked myself all of those questions and much more. As your coach, I'll guide you through your blocks, help you refine business techniques, and clarify your work so that you may run a successful venture without fears and without resistance.
the coaching application…
01. identify
First, we'll identify what your fears, feelings, worry, or scarcities are around launching/ running your business. This process includes diving into the subconscious mind to identify not just what the issue is, but why it exists.
02. Reprogram
Next, we'll use similar techniques from the Lifestyle Coaching suite including visualization, meditation, and Emotional Freedom Technique (EFT) to reprogram your mindset around your limiting beliefs for a stronger acumen for your business.
03. restructure
As we reprogram your mindset, we'll also dive into the structure and development of your business. We'll look at how both your mindset and actions are supporting the goals of your brand to reach your vision of success without anxiety or fear.
04. Integration
Finally, we'll integrate the techniques and tools taught in your coaching into your everyday business practice. This is to set you up to handle the difficulties of running a business with a calm mindset and steadfast practices.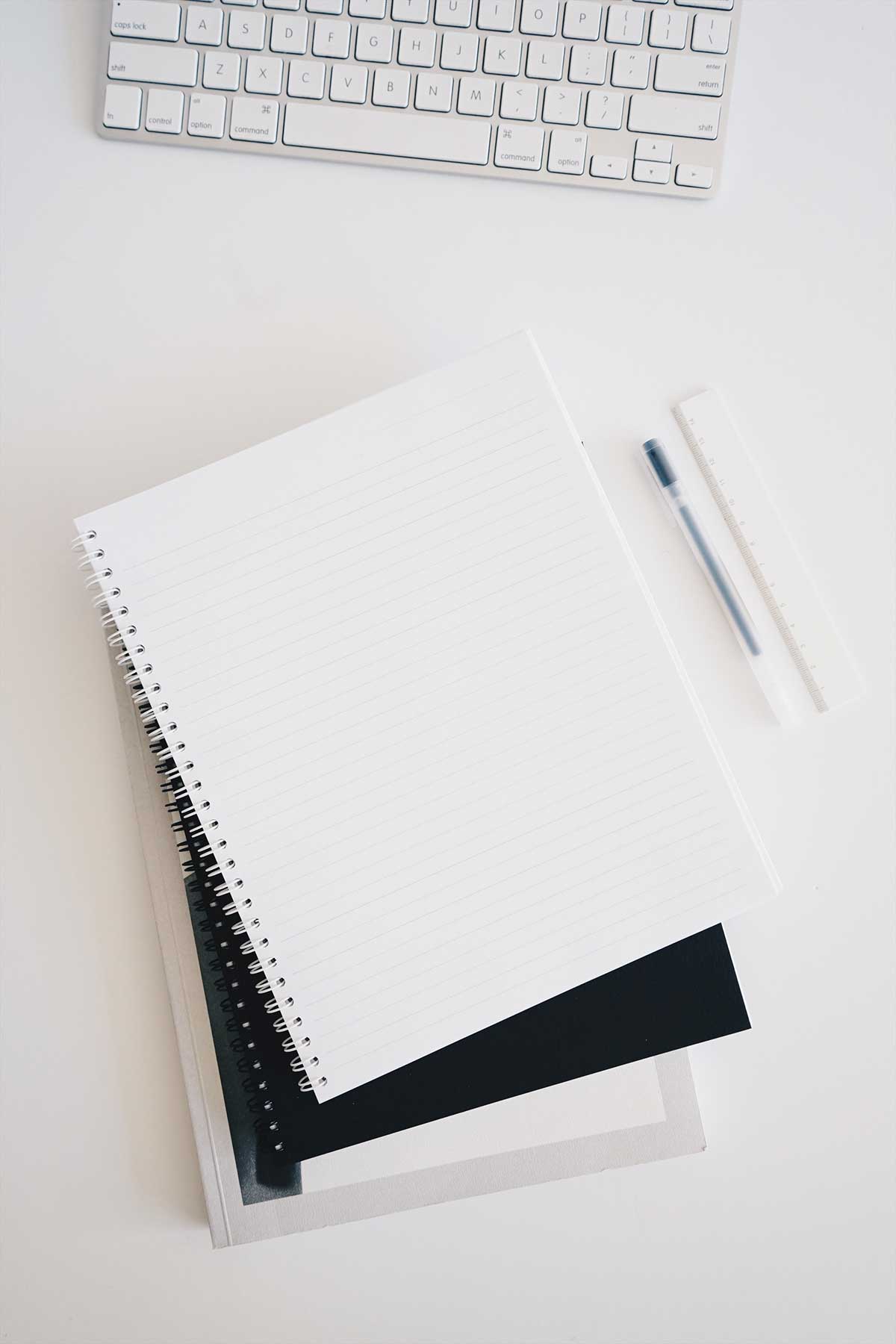 Ready to Book Your Services?
Here's how the booking process works…
---
Tell Us Your Vision
First, we'll chat in a consultation call so I can learn what your goals are and what services you'd like to receive. Please note services cannot be booked without a consult call first, with the exception of coaching packages (listed on the service page).
Create Your Custom Package
Once we've agreed on the services and/or coaching you'd like to receive, we'll create a package that checks off your boxes. Please note that additional services can always be added on.
Determine Project Duration & Pricing
Most Marketing & Branding projects will be priced based on the length of projects using an hourly rate. On occasion, additional pricing may be included if packages chosen include additional purchasing: i.e. a site theme, domain registration, etc.
Receive Contract & Invoice to Begin Project!
Once we've agreed on services and pricing, you'll receive a contract and invoice. From there, La.Rue Creative Studio will begin work on bringing your vision to life!
Ready to Overcome Your Blocks Around Success?
Book a call for coaching